Le Népal, avec près de 24 millions d'habitants et 89% de la population en zone rurale, fait partie des pays les plus pauvres de la planète. Un quart de la population est alphabétisé, avec seulement 14% des femmes ayant accès à l'éducation. Le salaire mensuel est de 30€.
Nepal counts around 24 millions inhabitants. 89% live in rural area. Nepal is one of the poorest country in the world. 25% of its population can read and write. Only 14% of women have access to education. Monthly wage is around 30 €.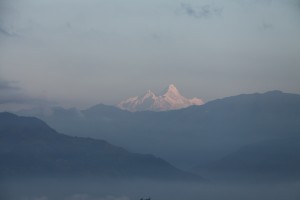 La vallée de Nuwakot est située à 2h de route de Katmandou. Elle est isolée. La plupart des enfants n'ont pas accès à l'éducation. Les activités de l'Association Népal ont pour vocation le développement du village de Madanpur VDC. Un comité de village réunissant les 4 partis politiques principaux nous a permis d'identifier les besoins réels des villageois.
The Nuwakot Valley is a 2 hours ride from Kathmandu. It is pretty isolated and on the road to Langtang. Most children don't have any access to education. Our mission is to develop rural populations through education projects. A village committee has been set up to gather the exact needs of the villagers.
Les activités des dernières années ont permis :
d'accompagner 22 enfants pauvres dans leur éducation,
de construire l'extension de l'école gouvernementale de Madanpur VDC,
La construction et livraison de bancs, bureaux et tableaux pour l'école ainsi que l'approvisionnement annuel en fournitures scolaires,
La construction d'une école technique de 70m2 pour l'animation d'ateliers de formations techniques,
L'animation d'ateliers de formations agricoles pour la bio-diversité,
Les échanges inter-culturels entre les volontaires (compétences métiers) et les populations népalaises,
Actions ponctuelles urgence: achats de fournitures de premiers secours, sacs de couchages, troupeaux…
Our last activities were:

Sponsorship of 22 poor kids,
Construction of the extension of Ramjanaky school,
Delivery of furniture, stationary and benches, desks and boards,
Construction of a 70m2 technical school to deliver technical training to inhabitants in the valley,
Training workshops to promote Bio-diversity,
Cross-cultural relationship to share skills between volunteers and local people,
Other actions: supply of first aid kits, sleeping bags, goats…